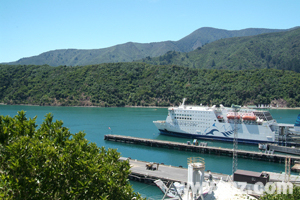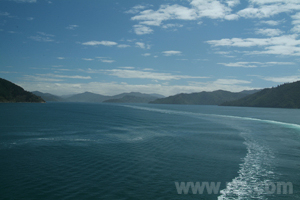 Cook Strait Ferry
You can fly between the two Islands, and it's certainly quicker, but then you'd miss the scenery and the journey. The 92km voyage between Picton and Wellington takes three hours and twenty minutes.
Two ferry companies do daily trips between the islands, Interislander and Bluebridge. The journey takes you northeast through the calm waters of Marlborough Sounds, and southeast across Cook Strait before turning into Wellington Harbour.
The scenery offered by Queen Charlotte Sound is breath taking, cruise past lush secluded bays, and on a clear day you'll be able to gaze back across the South Island towards the peaks of the Southern Alps. On board there is plenty to do, with cinemas, shops, workstations, cafes, bars and lounges from which to simply enjoy the journey.
See a complete list of Picton ferry service options.
This week's featured transportation in Picton is:
Featured Ferry Services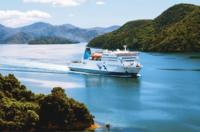 Ferry Service - Wellington - Starting from $65.00 per person
InterIslander offers daily ferry services across Cook Strait linking New Zealand's North and South Islands. Cruise across in 3-hours whilst traveling in comfort and style as you savor one of the world's most scenic ferry journeys.The InterIslander is an experience not be missed.
More...
---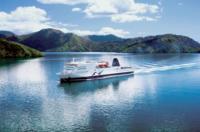 Ferry Service - Picton - Starting from $65.00 per person

Jump aboard a the interIslander daily ferry service across Cook Strait; the stretch of water separating the South and North Islands of New Zealand. Not just the link between islands, it's a New Zealand experience not be missed. An edition of the US magazine Wine Spectator, described the interIslander trip as 'one of the most beautiful ferry rides in the world' and the scenery was described as 'jaw droppingly stunning!' More...
---
Tour Picton

Tour Picton Area
Essons Valley Farmstay B&B
- Bed and Breakfast.
Located on the edge of Picton, Essons Valley Farmstay B&B offers access to the foreshore, city centre, ferry and train...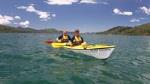 Half day Guided Sea Kayak Tour from Picton
- Kayaking - Picton.
Starting from $99.00 per person
.
Experience the beauty and seclusion of the Marlborough Sounds on this 4 hour half day guided sea kayak tour. Your tour...